It is that time of the process, the beginning stages of selling your house, that you need to make your home look better than it ever has before. Yeah, that means you have to clean the baseboards and actually scrub down walls and floors (for once!) to make it appealing for any potential buyer.
One problem that every household typically runs into is how the husband and wife seem to think what looks better around the house! Weird huh? Men and women obviously see things differently – first time that has ever been said, right? – so when it comes to making the house look great for the staging process, we tend to differ in opinions.
Regardless, here is a list that a dad (like myself) would see as a necessity when staging the home, compared to possibly what my better half (cough, cough) might be inclined to think of:
Show Off The Finished Basement
·         When it comes to a dad's point of view, the finished basement (or the man cave) is huge to show off. Dad's want to know they have a spot in the house to escape from the nonsense yelling and bickering (did I say that? Don't tell my wife or kids!) that is going on upstairs. This is the room that probably has your bar, poker table and big plasma TV, so why wouldn't a potential buyer want to see that? It needs to be clean and tidy, but when I have done visits to staged homes, this was always the room that caught my eye (and I'm sure a ton of other husbands and dads too!).
Do The Essentials
·         Make sure when you are setting the stage, no pun intended, you do all of the essential stuff around the house to make it look great. What might these chores be? Change all of the bulbs to make sure they don't flicker or go out during a visit from a potential buyer. Change all of the batteries in the fire alarms so they don't beep or go off during the visit. Make sure all of the doors are secured on their hinges and that they open and close easily. These are things that might not be noticeable UNTIL one of them goes wrong.
Showcase The Deck
·         If you have a family, the deck is going to be a huge resting area for many parties, picnics and birthday parties throughout the summer months. Make sure to show it off. Clean it up so that it looks more spacious and that the clutter is gone. Don't have the dirty old grill be an eye sore to any potential buyer. Buy a cover for it and then put it in the corner. You want to show that whether it is all of the dads trying to es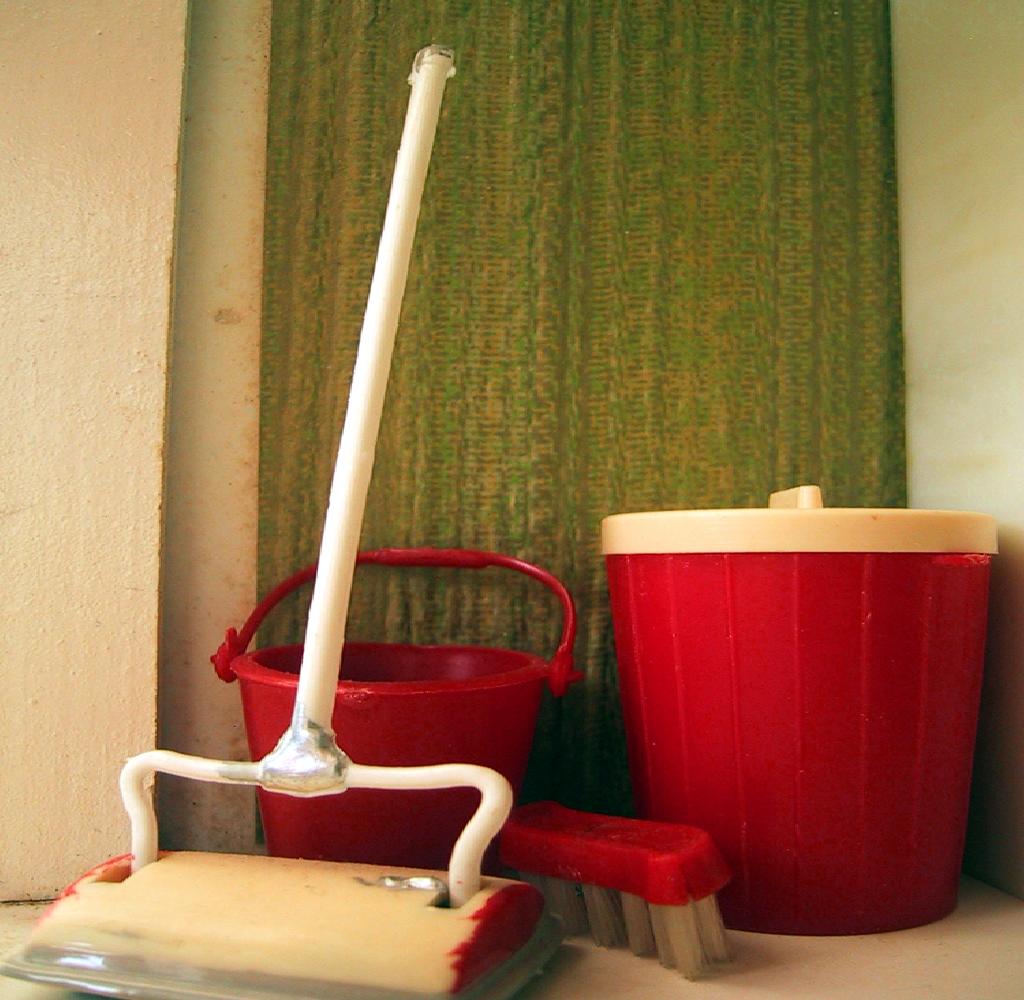 cape for an adult beverage or whether it is a place for families to cook out on a nice summer evening, it has enough room to handle any and everything you might throw at (literally and figuratively!).
Walls, Carpets, Baseboards Better Be Clean
·         One of the first things people notice when they walk into your house is whether the carpets and walls are cleaned, and this includes the baseboards. This is essential when staging your home because you are naturally drawn to any stains in the carpet or scrapes in the walls. Now if it were up to me, I would pay someone to come in and clean the carpets and walls. But that is the lazy way of doing it (so I've been told time and time and time again…). This won't be an easy task or one that you can do in an afternoon. You need to plan for this to take an entire weekend to do it right, so plan accordingly.
About the Author: Doug Chapman is a staff writer for HomeDaddys, a stay-at-home dad blog. He specializes in diapers and Sippy cups by day, but is a successful real estate investor by night to build passive income.