Well folks, we put an offer in on the house and they accepted! As Chevy Chase says in the movie "Vacation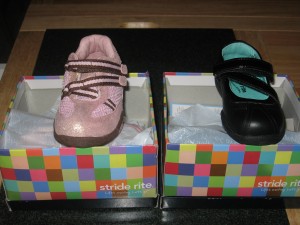 " – "this is crazy, this is crazy, this is crazy!" We are SO excited though! The house is amazing and it will give the little princess (and potentially any more kids we may have…) a ton of room and a great neighborhood. I just hope the new neighbors don't mind my Beats By Dre headsets!
The little one started preschool so I'm not with her as much as I have been, which has and will give me more time to start packing for the move and such. It is really perfect timing to be honest because it gives the HD household a chance to get situated as a whole. The next few months are going to be hectic, but hopefully everything goes off without a hitch.
My little princess has now gotten into a show on Nick Jr. called "Fresh Beat Band." I had never heard of it so she must have heard from her friends at school about it. She wants to watch it nonstop. Again, it is better than that freaking purple dinosaur, but it still isn't the best show I've seen, to be blunt. Four teenagers (well at least they play teenagers) run around in outrageous outfits and sing songs nonstop, and my daughter sings and plays right along with them. Kind of annoying, but she gets a kick out of it so screw it. I'll suck it up.
Big night planned at the HD house tonight – OLIVE GARDEN!!! You can never go wrong going to Olive Garden with the soup and salad. We are going to the one in the North Hills of Pittsburgh – only been to that one a couple times but we are headed to Ross Park Mall to buy some clothes for my wife from the Limited and new shoes for the princess from Stride Rite. I'm doing the mall first so I can actually enjoy my Tour of Italy at Olive Garden and not be rushed into shoving it down my face. Experience, people. Been there, done that.
Until we meet again…
HD (HomeDaddy!)