Top Fast Food Sandwiches
(in no particular order…)
Original Chicken (with cheese!) (Burger King)– This is my all-time favorite fast food sandwich, hand's down. I actually worked at a Burger King growing up and I would crush these during my breaks. Nothing like throwing a little cheese on the original and then slicing it in half, but diagonally. You know what I'm talking about it. Insane.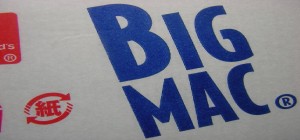 Quarter Pounder (with cheese!) (McDonald's) – Classic sandwich that you can't go wrong with at McDonald's. I could have picked a Big Mac too, but I went ahead with the Quarter pounder with cheese. Easy to eat, not messy, and the price is right too.
Junior Bacon Cheeseburger (Wendy's) – All-time classic at Wendy's, mainly because it is on the $.99 menu and does the job of filling you up. Granted, I typically get two of these every visit, but the price is still right and you can't go wrong with the actual bacon they put on it.
Beef 'n Cheddar (Arby's) – Big fan of the Arby's Beef 'n Cheddar, even though I could have went with the Arby's Original Roast Beef. Either way, you get the idea. Throw some Arby's sauce on it and a side of curly fries and call it a day. Pretty simple.
Sliders (White Castle) – Many of you might think I'm an idiot for picking the Sliders, but tell me when you see a White Castle after a night of drinking that you don't want to pick up a pack of Sliders and kill them? Honestly. If you don't want to, you aren't drunk enough and not enough of a man. The next morning, that's a different story.