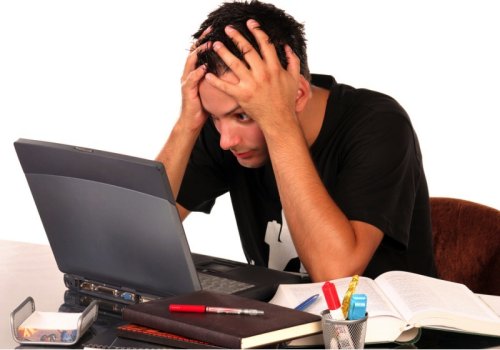 People who want to work from home have more opportunities than ever. With the Internet and technology, an entrepreneur can run a business and make a lot of money without leaving the house. However, many struggle to complete work quickly as distractions inevitably arise when an individual works from the house. When following these five no-nonsense tips, a home office worker can enjoy a sustainable and more productive work environment.
Setup: Some people, when starting out, opt to buy a cheap desk and chair; worse yet, others use an existing setup to complete their tasks. This is a mistake as a home worker needs to create a work environment that allows him or her to work efficiently. With the right home office furniture, an entrepreneur can complete tasks efficiently and without discomfort. To get started, one should buy a large computer desk offering plenty of free space. Furthermore, a comfortable chair will go a long way in helping a person relax and work without distractions. With decent furniture, one will go a long way in setting up their home office.
Time: Many, when working from home, opt to work strange hours. While it is nice to wake up late or work into the night hours, an individual should set a schedule. By waking up, and starting work, at the same time, a person can complete tasks efficiently and deal with customers or coworkers with ease. At first, this is difficult for many who enjoy the flexibility and freedom of setting their own hours. Over time, this should become a habit and a home office worker will not struggle to work the same hours.
Isolated: A home office worker should not work in his or her bedroom or living room. Instead, one must set up a completely isolated office away from roommates or family member. This will allow a worker to get more work done and not deal with housemates all day. To hammer the point further, a home worker should lock his or her door and encourage others to stay away from the office during regular business hours. While this is harsh for some, it is a wise and easy way for an entrepreneur to separate his or her business and personal life.
Tools: When working from home, some people do not buy all the necessary tools. This is a mistake that will cost a worker valuable hours during the day. To avoid this costly and serious problem, an entrepreneur should set up his or her office with all the necessary tools and supplies. With an all-in-one printer, a home office worker can send faxes, copy paperwork and print any pertinent information. One also should get the fastest Internet and a dedicated home phone line. Remember, it is unwise to leave the office for any reason during business hours unless it is to meet a client or business associate.
Set hours: While it is important to wake up and start working the same time every day, it is just as important to have a schedule throughout the day. When in a home office environment, some people opt to eat lunch at their desk or take a quick siesta. While this is not bad in itself, when doing this too often, a person can easily waste his or her work day. One must treat a work day at home more professionally by taking 15 minute breaks and having lunch away from the office.
When running a home business, many people struggle to work efficiently. This is a difficult problem to overcome as old habits are hard to change. However, with these five no-nonsense tips, one can run a company from home with ease.